Our Emergency Management Faculty
Below are the faculty members that teach online in our Master's of Science in Emergency Management at the University of New Haven.
PROGRAM COORDINATOR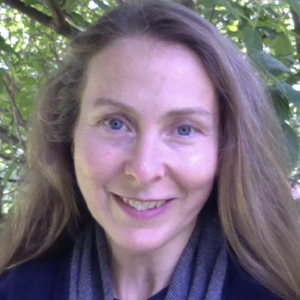 Rachel Dowty Beech, Ph.D. 
Dr. Dowty Beech has over twelve years of experience as director and coordinator of university disaster and emergency programs, both at the undergraduate and graduate levels. She received her bachelor's and master's degrees in biology and wetland restoration from Southeastern Louisiana University and her Ph.D. in Science and Technology Studies from Rensselaer Polytechnic Institute. 
She has received research grants, online course development grants, and service-learning development grants from the National Science Foundation, the U.S. Department of Homeland Security, Louisiana Sea Grant, the Louisiana State University Coastal Sustainability Studio, and the Ascension Parish Office of Homeland Security and Emergency Preparedness. 
She has served as a panel reviewer of grant proposals numerous times at the National Science Foundation. She has published books and peer-reviewed journal articles on disaster dynamics and anthropology, as well as numerous book chapters and encyclopedia entries about disasters and pedagogy. 
She has received Service-Learning Scholar and Advisor of the Year awards, as well as a Scholarship of Teaching and Learning (SoTL) award to conduct educational research for the Federal Emergency Management Agency (FEMA). Her research interests include using cultural theory to understand disasters and crisis, environmentally- and socially-sustainable methods of mitigation and disaster recovery, and interdisciplinary approaches to education. 
PROGRAM FACULTY 

William Austin
William H. Austin, DABCHS, CFO, CHS-V, MIFire, currently teaches in the Emergency Management Master's Degree Program at the University of New Haven in Connecticut (2016-present). He formed his own consulting firm, The Austin Group LLC in 2011. He also served as the Capitol Region Council of Governments (Connecticut) Homeland Security Coordinator from (2011-2014). He served as fire chief of West Hartford, CT (1996-2011) and as the fire chief of Tampa, FL (1985-1995). He holds a master's degree in Security Studies (Defense and Homeland Security) from the United States Naval Postgraduate School (2006) and a master's degree in Public Administration from Troy State University (1993). He is a member of the Preparedness Leadership Council in Washington, D.C. and has served on various governing councils both in Florida and Connecticut. 
Jamie Caplan
Jamie Caplan is President of Jamie Caplan Consulting LLC (JCC). JCC provides comprehensive emergency management planning services for all phases of disaster management, including mitigation, preparedness, response and recovery. Ms. Caplan has been working in emergency management for over 20 years. Mitigation planning is at the forefront of Ms. Caplan's expertise and focus. She has vast experience developing mitigation plans for unique jurisdictions such as the Territory of American Samoa and multiple Native American Tribes. 
Ms. Caplan was the Prime Contractor for Connecticut's South Central Regional Council of Governments (SCRCOG) Multi-Jurisdiction Hazard Mitigation Plan for ten jurisdictions in South Central Connecticut. Ms. Caplan completed a multi-hazard risk assessment for the University of Massachusetts Amherst and assisted the Pioneer Valley Regional Planning Commission with the university's mitigation plan. Finally, Ms. Caplan worked with FEMA Headquarters to develop mitigation-planning guidance documents and a mitigation-planning course. 

Richard Fontana
Richard Fontana is currently Director at the City of New Haven, Office of Emergency Management & Homeland Security where he has been for the past 10 years. He retired from the West Haven Fire Department after spending over 30 years as a Paramedic and Career Firefighter with 2 departments including a Lead Firefighter & Shift Commander for the Sikorsky Aircraft Fire Department. His time now is spent preparing for, and responding to major emergency incidents in New Haven, and also serves as an Operations Section Chief for the Connecticut Department of Emergency Management & Homeland Security Region 1,2 & 5 Incident Management Team. 
Mr. Fontana earned his Fire Science Administration Degree from the University of New Haven and went on to earn a Masters Degree in National Security and Public Safety also from the University of New Haven. Mr. Fontana is appointed to serve on the FEMA Region 1 Regional Advisory Committee with the states of CT, MA, RI, ME, NH, and VT. 
Mr. Fontana currently serves as the ESF-5 Chair of the Region 2 Steering Committee under the Connecticut Department of Emergency Management & Homeland Security Agency. He further serves as the Region 2 ESF-20 Port Security Chair. 
Additionally, Mr. Fontana is a Governor appointed Fire Commissioner for the CT Commission on Fire Prevention and Control. Fontana was nominated and selected in 2013 to represent the Connecticut Conference of Municipalities and is serving his second 3-year term. 
Douglas Glowacki 
Douglas Glowacki worked with the Connecticut Department of Environmental Protection's (DEP) Inland Water Resources Division from 1998 to 2005. Mr. Glowacki administered the Connecticut Automated Flood Warning System and was project manager of the Hazard Mitigation Grant Program. He also served as the Deputy State Hazard Mitigation Officer and Co-Chairman of the Hazard Mitigation Grant Review Committee for 13 years. Mr. Glowacki also served as secretary to the Committee on Automated Flood Warning.In 2003 Mr. Glowacki became the State Hazard Mitigation Officer and became the program leader of the Flood Management Section within the Department of Environmental Protection. 
He has authored two quarterly newsletters; Alert/Flows Inc. User News, and the Alert News. He is also the author of the Connecticut Section 322 Disaster Response Plan and the Operational Guide for the Automated Flood Warning System. 
In 2005 Mr. Glowacki accepted a position with the Connecticut Department of Emergency Management and Homeland Security (DEMHS) as an Emergency Management Program Specialist. Doug's duties include the administration of over $20 million dollars in 3 major programs which cover almost every town and city in Connecticut. Doug continues to provide detailed weather data and forecasts for DEMHS when severe storms are forecast, and he also works with the Connecticut Attorney Generals office as an expert witness for weather-related cases involving the State of Connecticut. 

Diane Ifkovic
Diane Ifkovic has been employed at the Connecticut Department of Energy and Environmental Protection (CTDEEP) since October 1999 within the Land and Water Resources Division, Flood Management Program. As the State National Flood Insurance Program (NFIP) Coordinator, Ms. Ifkovic serves as the liaison between the Federal Emergency Management Agency (FEMA) and municipalities to reduce flood losses and mitigate natural hazards. She conducts community outreach meetings to promote wise floodplain management and ensure compliance with the minimum federal NFIP standards. Other duties include performing local ordinance and regulation reviews for compliance with minimum federal requirements, conducting training workshops for municipal officials, publishing an electronic newsletter, assisting municipalities and regional planning agencies in preparing hazard mitigation plans, and assisting community officials and residents following a disaster declaration. 
Ms. Ifkovic also participates on the state's Long Term Recovery Task Force and on the Connecticut Interagency Hazard Mitigation Committee. She has also served on the state's Drought Task Force. She is a member of the board of directors for the Connecticut Association of Flood Managers (CAFM). She is also an adjunct professor at the University of New Haven, teaching an on-line floodplain management class for their masters in emergency management program. 
From 1997 to 1999, Ms. Ifkovic worked as a program assistant at the University of Connecticut, Center for Environmental Health. From 1995 to 1997, Ms. Ifkovic was employed as an Environmental Analyst for Fuss & O'Neill Consulting Engineers in Manchester, Connecticut. From 1991 to 1995, Ms. Ifkovic was employed as a Food Scientist at the Cadbury Beverages Technical Center in Trumbull, Connecticut. 
Ms. Ifkovic is a graduate of the University of New Haven with a Master of Science degree in Environmental Science. She also a graduate of Clark University with Bachelor of Arts degrees in both Biology and History. 

Ronald Kanterman
Ron Kanterman is a 47-year fire service veteran and is currently the Executive Inspector for the FDNY, Bureau of Fire Prevention. He worked at the Chief level for the previous 30 years in 3 commands in New Jersey and Connecticut. 
Kanterman holds a BA in Fire Service Administration and a MS in Fire Protection Management, both from John Jay College in New York City. He holds a second Master's Degree in Environmental Sciences from the New Jersey Institute of Technology. He is currently an adjunct professor of Fire Protection and Emergency Management at the University of New Haven and has taught for the past 32 years at various two and four-year colleges at the undergraduate and graduate levels. He has also served as an Adjunct Instructor at the National Fire Academy in Emmitsburg, Maryland. 
Kanterman has been published over 180 times and contributes to Fireengineering.com regularly through his blog page known as "Chief Kanterman's Journal" as well as in Fire Engineering magazine. In 2019 Fire Engineering published two of his books; "Fire Officer's Guide to Occupational Safety and Health" and "The Handbook for Hazardous Materials Response" which he co-authored. He was also a contributing chapter author for the inaugural Fire Engineering Firefighter I & II manual published in 2008. He authored the Health and Safety chapter in the 7th Edition of the Fire Chief's handbook published in 2015 and has contributed to 6 other fire service texts as a chapter author. He published his first book entitled "Managing Fireworks Displays" in 2008. He's sits on the Educational Advisory Committee for, and has taught at, the Fire Department Instructor's Conference (FDIC) held annually in Indianapolis, Indiana for the past 25 years. 
Chief Kanterman is an avid volunteer with the National Fallen Firefighters Foundation and worked as the Chief of Operations for 15 years at the National Memorial Weekend in Emmitsburg, Maryland. He assumed the role of Memorial Weekend Incident Commander in 2018. He is also an Instructor for the Local Assistance State Teams (LAST) program which assists fire departments and families who have experienced a line-of-duty-death and is affiliated with the Firefighter Cancer Support Network. 

Katherine McCormack
Katherine McCormack was the former City of Hartford, Director of Health, and the City of Hartford Director of Emergency Management. 
Ms. McCormack is currently the Director of the Capitol Region Medical Reserve Corps and the former CT MRC Liaison for the Department of Public Health's Medical Reserve Corps program. She has been consulting as a planner and exercise controller/evaluator for nine years and is an adjunct faculty member at the University of New Haven, Emergency Management Masters Program. 
Ms. McCormack serves on multiple boards and committees and is active in the CT Emergency Management Association (CEMA) and the International Emergency Management Association (IAEM) serving as the past Region 1 secretary/treasurer and current CT representative. 
Ms. McCormack holds a B.S. in nursing from Russell Sage College and a Master of Public Health from Yale University. Katherine completed the inaugural Health Care Master Exercise Practitioner (MEP) health care program in April 2006. In 2018, Katherine received the Elizabeth Fitch Memorial Leadership Award from the national Medical Reserve Corps Program. 
Jeffrey Meade 
In addition to being an adjunct instructor at the University of New Haven, Jeff Meade is the Assistant Vice President of Operations at Phelps Hospital, leading a multi-department group supporting organizational clinical, business and emergency operations through maintenance and improvement of the organization's facilities, the environment of care and materials operations as well as organizational safety, life safety, and emergency management. He was also a member of the Westchester County Hazmat Team as an Assistant Team Leader for 20 years and before that as an Emergency Services / EMS Program Specialist. He has also served his country for over four years in the United States Air Force. 
Jennifer C. Nolan
Jennifer C. Nolan is the Associate Director for the Office of Emergency Management at Yale University as well as an adjunct at the University of New Haven. She holds a master's degree in Emergency Management and two bachelor's degrees: one in Criminal Justice Law Enforcement and the other in Fire Arson Investigation. She has extensive training and experience with incident management as well as writing and revising city and university emergency plans and sheltering plans.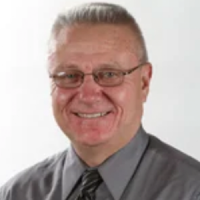 Peter Struble, MPA
Peter Struble was a member of the Wallingford Fire Department in CT for 35 years. He spent the last 13 years as the department's fire chief. Upon retiring from the fire department he joined the faculty at the University of New Haven Fire Science Department. While teaching at the University of New Haven he has developed a course in Strategic Planning for the Fire Service at the graduate level and introduced the first emergency medical services courses. His current work responsibilities for the University of New Haven are coordination and management of an undergraduate college level paramedicine program. He has an expertise in Emergency Medical Services at the Paramedic transport level and organizational leadership. He is experienced in a both unionized and volunteer labor environments with the ability to create collaborative relationships. 
Chief Struble holds a Bachelor of Science degree from the State University of New York in Fire Service Management, a Master's Degree from the University of New Haven in Public Administration and is a recognized national speaker in fire and emergency medical services. His credentials include designation as a Chief Fire Officer and Chief Medical Officer from the Center for Public Safety Excellence. 

Mariama Yakubu, Ph.D.
Dr. Mariama Yakubu earned her Ph.D. in Emergency Management from North Dakota State University, M.A. in International and Development Economics from University of San Francisco, and B.A., First Class Honors, in Sociology and Information Studies from University of Ghana. Her research interests include Business Continuity and Crisis Management, Supply Chain Uncertainties, Individuals and Household Disaster Recovery, and Emergency Management Higher Education Curriculum Development. She applies both qualitative and quantitative research methodologies in her research, leading to her co-authoring articles and a book chapter in peer review journals such as International Journal of Mass Emergencies and Disaster, Journal of Homeland Security and Emergency Management, and Journal of Management and Sustainability. Previously, she had worked with both academic and non-academic institutions such as Concordia College (Minnesota), North Dakota State University—Agribusiness department, Quinnipiac University, National Disaster Management Organization (NADMO-Ghana), Social Security and National Insurance Trust (SSNIT-Ghana), and the Electoral Commission of Ghana. 
Currently, she is a lecturer and coordinator of the Homeland Security and Emergency Management Program in the University of New Haven's Fire Science and Emergency Management Department.