Can't physically be on campus? You can still have a top-quality University of New Haven education. We've gone beyond our geographical boundaries to offer you a variety of online degree programs. With these distance learning courses, you can set your own class time and place. Most important, the courses offer the same objectives, expectations, and value as their on-campus counterparts, and carry the same academic credit.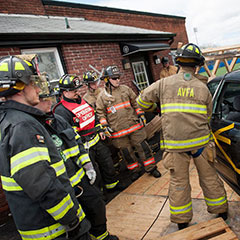 Designed for working professionals who want to excel in a career focused in Homeland Security or Emergency Management, this 100% online bachelor's degree includes courses from both fields as well as offers tracks in which you may concentrate.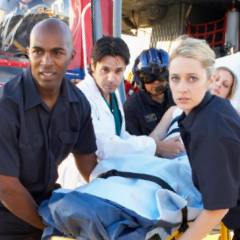 Aligned with FEMA recommendations, our master's degree in emergency management has the distinct advantage of being ahead of the curve in preparing students to take leadership roles in emergency preparedness, mitigation, and response. The market for emergency management professionals is growing significantly as the number of weather and environmentally related events and terrorist threats continue to rise.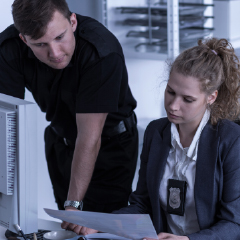 Our Master of Science in Criminal Justice prepares students for leadership roles in criminal justice and related careers. The program is designed for working professionals seeking to enter or advance in criminal justice-related careers including Law Enforcement, National Security, Corrections, Fire Science and Arson Investigation, and Victim Advocacy.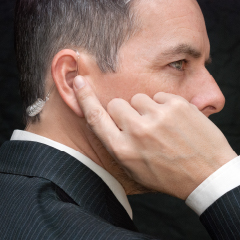 Our online Master of Science in Investigations is the first degree of its kind in the nation. Earning this degree will allow you to offer a dimension of knowledge to the field that no other degree can give. The program unites the University's renowned academic expertise in the areas of criminal justice, digital forensic science, and financial crime as it prepares you for a career as an investigator in both public and private organizations.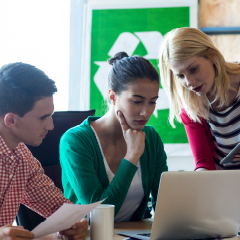 Our online Master's in Environmental Engineering can be earned in less than two years. Learn to develop sustainable solutions to complex environmental problems by exploring areas of environmental engineering such as environmental protection issues, water quality, water purification, wastewater treatment, solid waste management systems, site remediation, and emission control measures. Prepare for one of the jobs considered the Best in America by CNN and Payscale.com.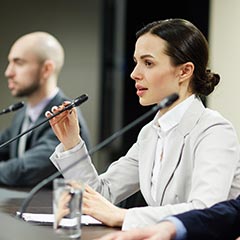 Our Master of Public Administration teaches critical skills in budgeting, planning, policy formulation, public finance, personnel administration, and collective bargaining. The program unites the University's renowned academic expertise in the areas of fire administration, municipal management, and nonprofit management.
Testimonials
"As someone pursuing a career change to the criminal justice field, the accelerated online Master's program offers the unique ability to jump start my new career in law enforcement while still providing the flexibility to work full-time."
"Whether or not this is your first time taking courses online, the University of New Haven has made the online Master's in Criminal Justice degree program very conducive to my lifestyle. The staff and advisors have been very helpful throughout orientation making sure I was comfortable with understanding the nuances of navigating blackboard. The Professors exceed expectations and have a vast knowledge of the Criminal Justice system, which made the University Of New Haven the best and only choice for me."
"I received my bachelor's in CJ Administration from U.N.H. in 2013, which has helped me in my law enforcement career. I decided to take Emergency Management because it was something new to me and a field that I would like to pursue afterward. I have learned a great deal from the instructors who are very knowledgeable and passionate about what they teach. To new students, I found the orientation to the online system to be extremely helpful and the courses are definitely worth the many hours per week invested".
"I am honored to be part of the UNH community. The online masters in Investigations program is allowing me to achieve my academic goals while working full time as a Federal Law Enforcement officer. I'm truly thankful for this program and the professional staff at UNH and am amazed at how much I'm learning about a field I've been in for 10 yrs."
UNIVERSITY OF NEW HAVEN
Founded on the Yale campus in 1920, the University of New Haven is a private, coeducational university situated on the coast of southern New England. It's a diverse and vibrant community of more than 6,800 students, with campuses across the country and around the world.
When You're Ready,
We're Ready For You.
Check out our term schedule and start planning your future.
Contact Us Today!
OnlineAdmin@newhaven.edu
1-800-554-4116