No entrance exams
GRE/GMAT scores are not required.
2 years
With courses offered year-round, you can finish your master's in 2 years.
36 credits
Covers a core curriculum of modern theories and research methods relevant to criminal justice.
50% discount
Discount opportunities for first responders and other public safety personnel.
Program Overview
At the University of New Haven, we know how vital a graduate degree can be to career advancement, which is why we've built a program customizable to your career goals, whether your goals are higher-ranking positions or pivoting to careers within government agencies.
Our 100% online Master of Science in Criminal Justice program consists of 36 credit hours, including a wide range of elective courses unique to your interests. This program is ideal for working law enforcement and adjunct professionals as it offers no set schedule, 24-hour access to classes and course materials, built-in deadlines to help keep you on target, and rolling starts every six weeks.
If you're looking to make a lasting impact on your career, join us and earn your master's degree from our expert faculty in just two years!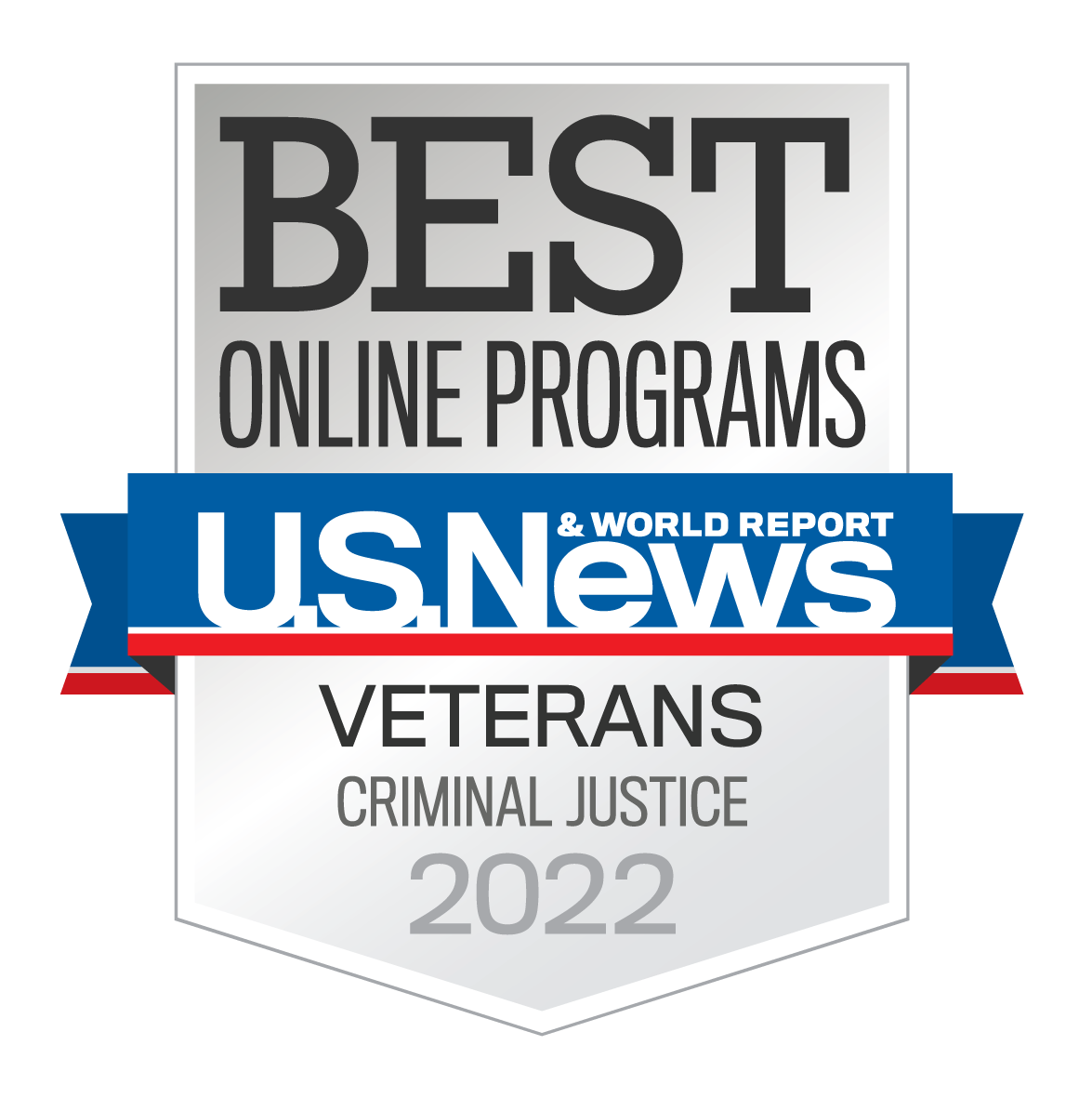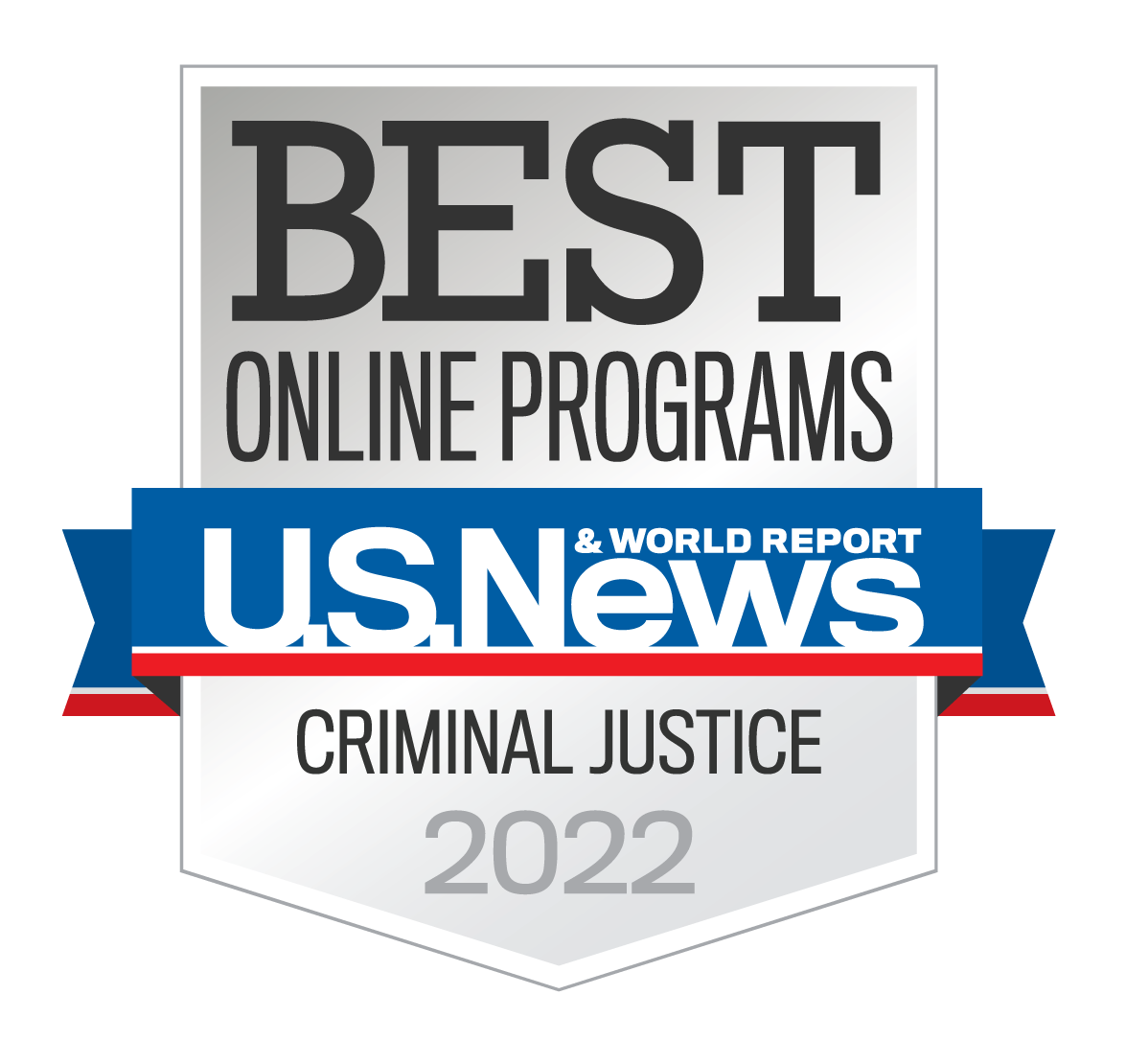 Admission Requirements
A bachelor's degree
Official transcripts
Statement of purpose
Resume
2 letters of recommendations
Visit our Admissions page for more information.
Charger Spotlight
The online, Criminal Justice Master of Science Program at the University of New Haven is a rigorous but manageable program. Its great because you are afforded the opportunity and flexibility of working a job while pursuing a graduate degree, without having to meet at a physical location. It is challenging but success through this program is possible with the help of your professors and virtual classmates.

Amber Okafor, Graduate Student
New Haven's online Master's CJ Program has been a great experience and I've learned a lot so far. It's given me an interest in an academic career in higher education. I can work at my own pace and get the right help when needed. The criminal justice system is very complex and a rapid expanding field in which I would like to grow and develop academically and professionally in order to serve my community.

Raymond S. Camacho, Security Officer, Newport Grand Casino, Newport RI
Whether or not this is your first time taking courses online, the University of New Haven has made the online Master's in Criminal Justice degree program very conducive to my lifestyle. The staff and advisors have been very helpful throughout orientation making sure I was comfortable with understanding the nuances of navigating blackboard. The Professors exceed expectations and have a vast knowledge of the Criminal Justice system, which made the University Of New Haven the best and only choice for me.

Joseph F Cusano, Emergency Department Technical Associate, Yale-New Haven Hospital
Curriculum
Our online, 36-credit-hour Master's of Criminal Justice Program covers a core curriculum of modern theories and research methods relevant to the industry. These courses are offered in short 6-7.5-week terms and account for 12 credit hours.
Core Curriculum
CJST 6610 Administration of Justice
CJST 6605 Theories of Criminal Behavior
CJST 6611 Research Methods in Criminal Justice
CJST 6613 Quantitative Applications in Criminal Justice
Students without an undergraduate background in criminal justice will also be required to take CJST 6610 – Administration of Justice.
Concentrations
Many of our students have a specific career path in mind; as such, we have created three concentrations that align with the most popular pathways.
Crime Analysis
Crime Mapping and Analysis
Quantitative Applications in Criminal Justice
Problem-Oriented Policing
Police Behavioral Studies
Police Behavioral Sciences
Police Behavioral Investigations
Mental Health and the Law
Leadership and Management
Criminal Justice Management
Leadership Issues in Policing
Principles of Public Administration
Electives
Should the above concentrations not align with your unique career goals, we offer a wide variety of elective courses. In addition to the core curriculum, students are required to complete eight elective courses.
CJST 6612 Criminal Justice Management
CJST 6658 Leadership Issues in Policing
CJST 6656 Problem-Oriented Policing
CJST 6600 Computer Crime: Legal Issues & Investigative Procedures
CJST 6604 Network Security, Data Protection, And Telecommunications
FORS 6632 Advanced Investigation I
CJST 6651 Criminal Procedure
CJST 6617 Advanced Victimology
CJST 6618 Crime Victims' Rights and Services
CJST 6637 Criminal Justice Policy
Transfer credits from other institutions may be permitted.
Additionally, students are required to complete and pass the M.S. comprehensive examination. This may be written, oral, or both, and is based on the core curriculum as outlined above.
Your advisor can assist you with transfer credits and can provide additional information on the final exam.
Faculty
Dr. DeCarlo is the founder of The Center for Advanced Policing at the University of New Haven and coordinated the Police Studies program at John Jay College of Criminal Justice.

John DeCarlo, Ph.D. City University of New York Graduate Center
Dr. Tcherni's research interests include examining crime trends and patterns, with a focus on structural causes of violence and homicide.

Maria Tcherni-Buzzeo, Ph.D. in Criminal Justice, University at Albany, SUNY, 2011
Frequently Asked Questions
How do I Get Started?
Fill out the form below to receive more information and discuss the next steps with an advisor.