Our Graduate Public Administration Faculty
Below are our public administration faculty members that teach online in our Master of Public Administration.

Christy Smith joined the University of New Haven faculty in 2014. She received her B.A. from the University of West Florida in 1997, and her M.P.A in 2003 and Ph.D. in 2014 from Florida State University.
Prior to joining the University of New Haven, Dr. Smith worked for the State of Florida, first as a policy and budget analyst in the Executive Office of the Governor under Governor Jeb Bush, then in the Florida House of Representatives under Speakers Rubio and Cretul. During Speaker Rubio's administration, she worked with the Business Regulation Committee; during Speaker Cretul's administration, she worked with the Higher Education Appropriations Committee. After four years working with the Florida Legislature, Dr. Smith joined the Florida Department of Children and Families, first as a budget analyst and then as a unit manager in the Substance Abuse and Mental Health program office. She also taught at Florida State University during this time.
---
Dr. Carrie Blanchard Bush
Carrie Blanchard Bush brings 15 years of experience in local government, public policy and academia. She has previously served as the Director of Strategic Initiatives for the City of Gainesville, an Assistant Professor in Government & Justice Studies at Appalachian State University, and as the Director of Research & Public Policy for the Florida Chamber of Commerce Foundation, among other roles. Dr. Bush holds a Bachelor in Business Administration and a Master's in Public Administration from the University of Miami, as well as a Doctorate in Public Administration and Policy from Florida State University. Her teaching and research interests include local government, economic development, and collaborative governance.
---

M.A., Sacred Heart University, 2003
Wayne Sandford joined the University of New Haven as full-time faculty in 2010 after teaching as an Adjunct professor since 1984. He holds a Master's degree in Religious Studies and a BS in Fire Engineering. Mr. Sandford has robust experience in Emergency Management including serving as the Deputy Commissioner of State of Connecticut Department of Emergency Management and Homeland Security, as Fire Chief of East Haven, Ct, and as the State Fire Administrator for Connecticut and the Director of Fire Training. Finally, Mr. Sandford was appointed to the Sandy Hook Commission by Governor Malloy.
Today Mr. Sandford manages the Emergency Management program at the University and teaches in the Fire Science program both undergraduate and graduate levels as well as the Emergency Management program. He teaches courses in Fire Hydraulics, Fire Management Ethics, Emergency Management Planning and Emergency Management Recovery, Business Continuity Crisis Management.
---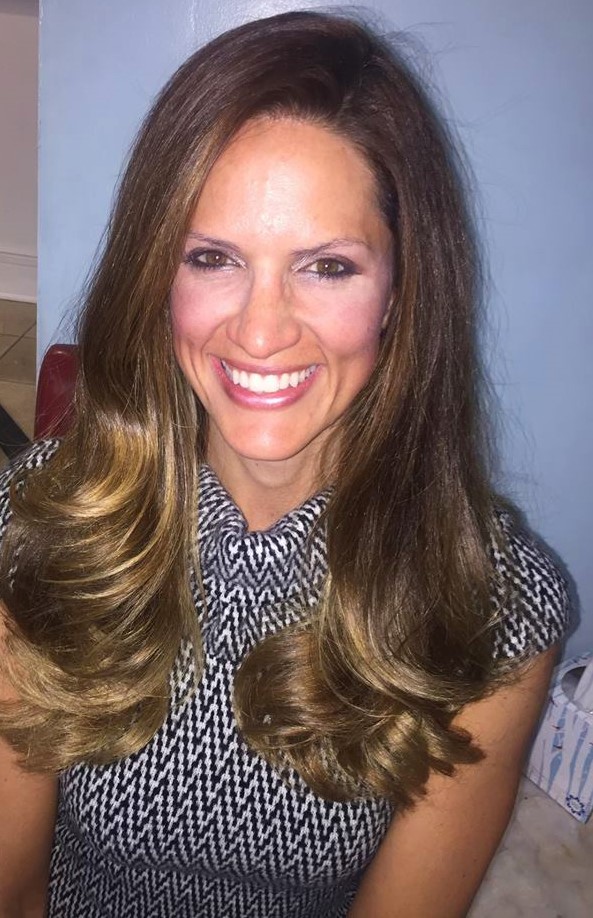 Marla Vickers
Marla Vickers has spent the past 22 years in the non-profit arena, 18 of which have been in fundraising in higher education. She currently serves as the Associate Vice President of Advancement at Emory University where she oversees eight school and unit fundraising teams across the University. Prior to joining Emory, Marla served as Assistant Vice President of Development at Yale University. In this role she oversaw nine of Yale's central fundraising teams and served as a thought partner for the University's current $7 billion-dollar campaign.
Marla's time at the University of Chicago as Senior Director of Development and Campaign Manager for the College was marked by her leadership of the major gift and leadership annual giving teams, in addition to managing her own portfolio of prospects in the California and Chicago metro areas as part of a $5 billion-dollar campaign. Additionally, Marla has worked as a fundraiser at George Washington University and Duke University. She launched her development career at Georgetown University where she served in a stewardship and donor relations capacity.
With four different comprehensive campaigns at four universities in her portfolio, she has acquired great visibility into numerous best practices in a variety of settings. In all roles throughout her career, she has developed strong relationships with her colleagues, senior leadership, faculty, donors, and volunteers. She looks forward to bringing her expertise to students at the University of New Haven.
A graduate of the University of Georgia with a B.A. in history and political science, Marla earned a Master of Arts in Public History and Historic Administration from Florida State University and a MBA from George Washington University.  She holds a Fundraising Professional certificate from Northwestern University and a certificate in Non-Profit Executive Leadership and Management from Indiana University. She is currently a doctoral candidate at Vanderbilt University in the Peabody College pursuing her Ed.D. in Leadership & Learning in Organizations.
---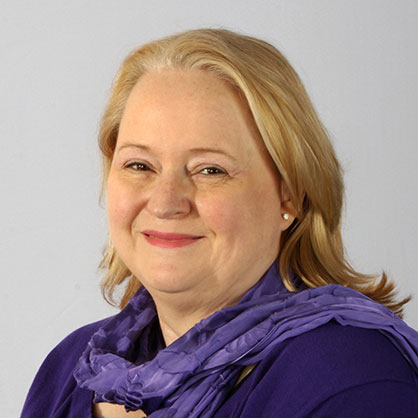 Cynthia Conrad
Dr. Conrad holds a Ph.D. from the University of Texas at Arlington, in Public Administration, specializing in public health, health economics, and public sector economics. She also holds a Master of Arts in Political Science from the University of Texas at Arlington, specializing in policy analysis. Dr. Conrad's Bachelor of Arts degree comes from Southern Illinois University, also in Political Science, specializing in comparative government. Dr. Conrad has published several scholarly articles, both single and joint authored. Her teaching areas include research methods, public budgeting, and political economy.